At Alpha Athletics we strive to maximize the member experience. We want to challenge what you think is possible and understand how fun and liberating fitness can be. To be proud of what you accomplish and proud to be doing it with us. We want you to know we have your best interest at heart but that it comes with expectations – the first being hard work. By providing an atmosphere that gives each member these qualities, we can do nothing but succeed.
Strength and Conditioning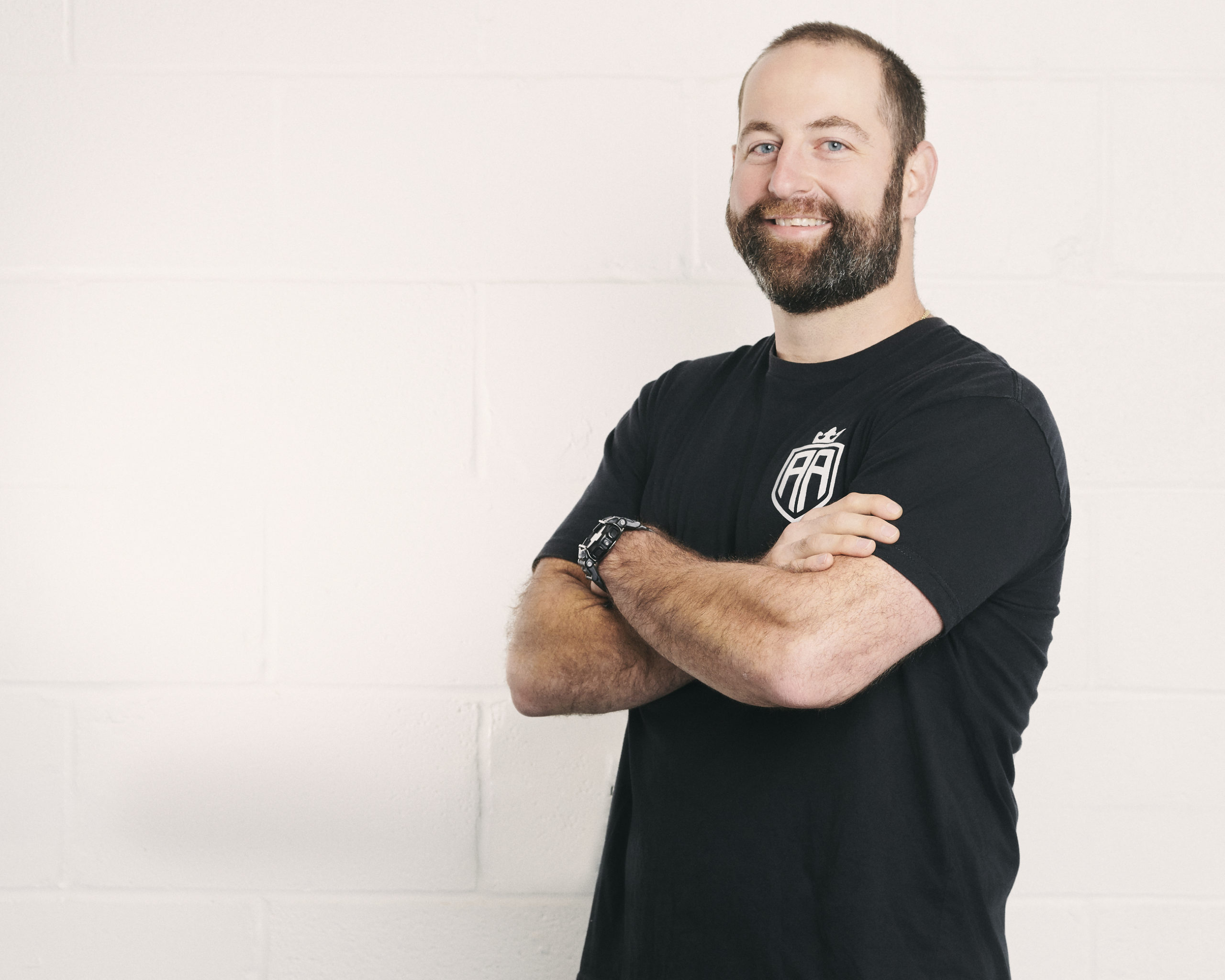 Tony Fusaro
CrossFit Level 1
CrossFit Level 2 (2)
CrossFit Football (2)
CrossFit Mobility
CrossFit Kettlebell
CrossFit Strongman
Power Athlete Block 1
IYCA - High School Strength & Conditioning
CPR/AED

Tony is the Owner, Head Coach, and captain of the Alpha Athletics ship. He's considered old in CrossFit years as his journey began in 2009 and has shaped the trajectory of his life since. He partnered in his first gym in January of 2012 before breaking out on his own to open Alpha in September of 2013. "My life changed the day I walked into my first CrossFit gym. This change was not simply physical but mental and emotional and has driven the decisions in my life ever since. Tony takes his role as Head Coach seriously in regards to the influence he has on his members but not at the expense of having fun. "There is work to be done, goals to hit but it let's not take ourselves to seriously." His dedication to coaching shines through his interaction with his members and his thirst for knowledge. He continues to challenge his beliefs in an effort to provide the best coaching possible for his members. He's cultivated an atmosphere at Alpha that is inclusive, supportive, challenging and fun. "At the end of day it's about respect: respect yourself, respect your fellow members, respect Alpha and respect the journey."

"Decision is the ultimate power" – Tony Robbins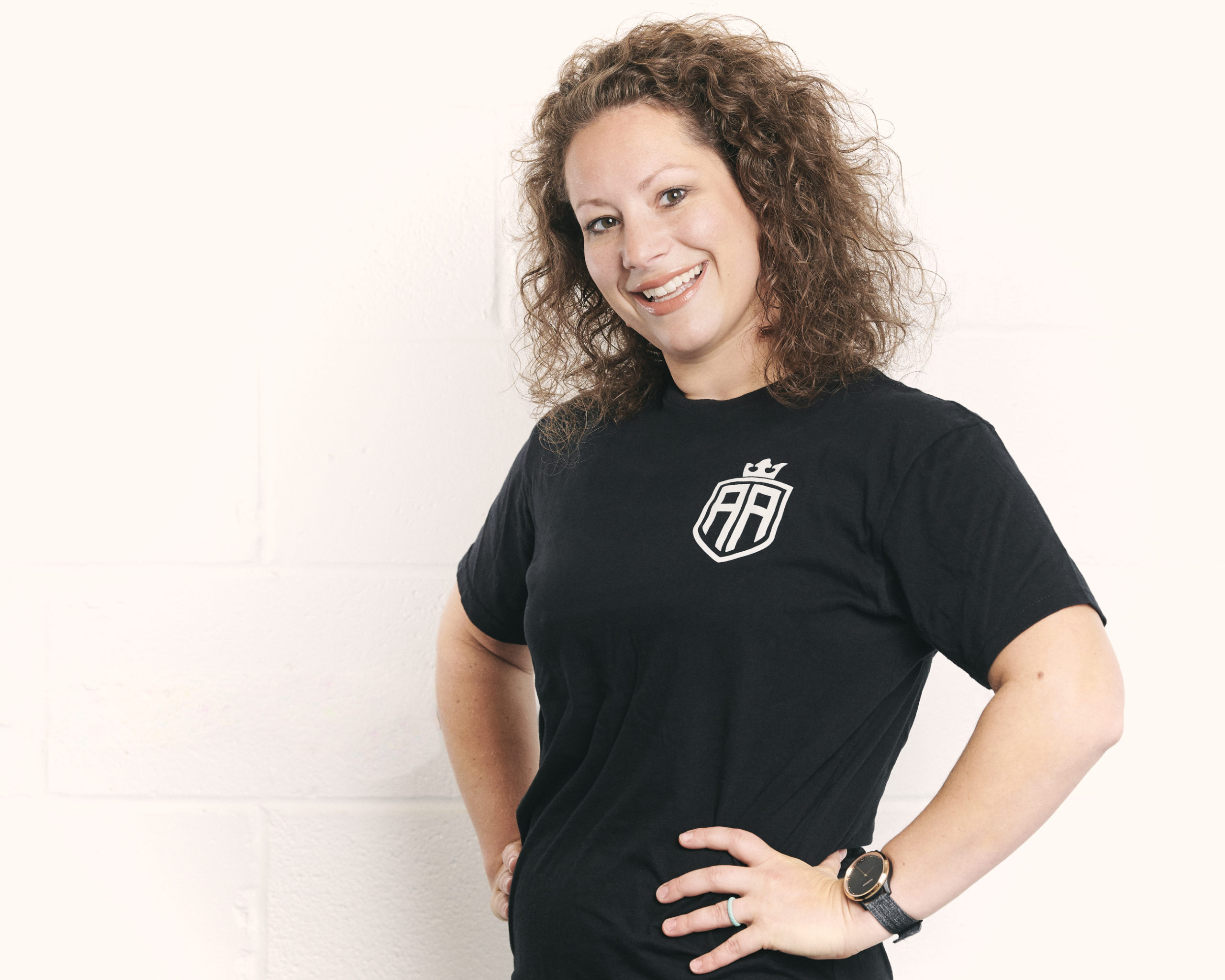 April Fusaro
CrossFit Level 1
CrossFit Kids
CrossFit Kettlebell
Precision Nutrition L1
CPR/AED

You can say CrossFit truly brought April and Tony together as she was a member at his original CrossFit gym. When not at home raising their two young boys April's current role is behind the scenes as technical and programming support. Even with this hectic schedule she is currently studying for her Precision Nutrition Level One Certification. "Struggling with weight and body image issues has been a part of me ever since I can remember. I continue to improve myself to work with members to help them reach their goals". She's a firm believer in healthy habits being necessary for health and is passionate about bringing this awareness to the Alpha members. April is also in charge of fun at the gym and enjoys that role, "being involved in a community and helping to make a fitness environment comfortable and fun is a great feeling".

"Habits accomplish goals"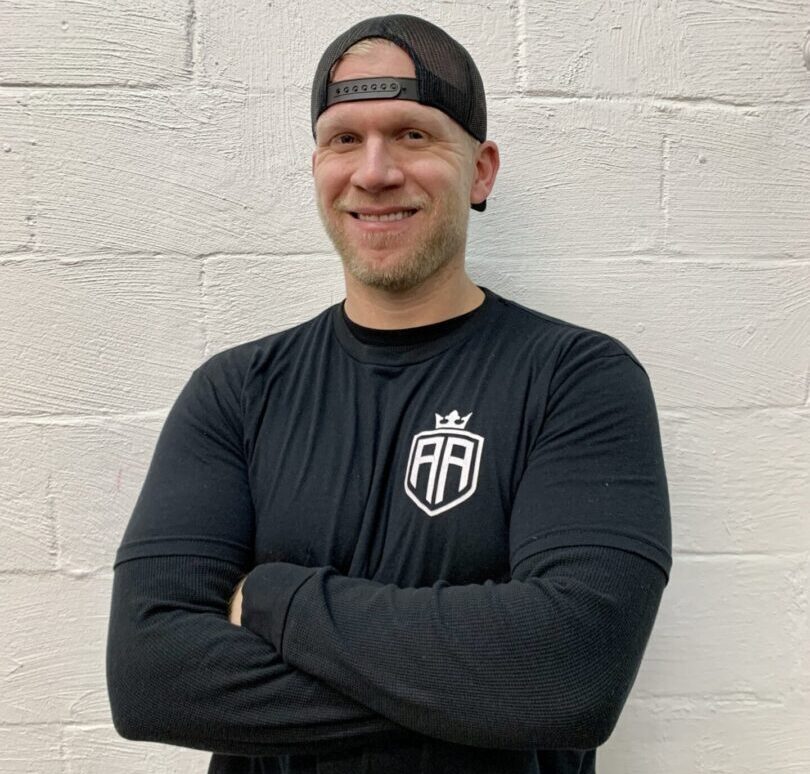 Brandon Lubawy
CrossFit Level 1


Brandon became passionate for fitness in college after his accomplished years growing up playing basketball and baseball. He began training for body building and joined the team at GNC Wellness as a Store Manager. As a proud Pittsburgher, he also completed the Pittsburgh Marathon THREE TIMES! As a result of over training from long distance running, he found himself signed up for the CrossFit Games Open in 2012, where his journey to Strength and Conditioning began.
Brandon enjoys watching the members pursuit of wellness that improves quality of life outside of the gym. He loves to see the members growth beyond their comfort zone. He believes that fitness helps you to be the best version of yourself!

"How you do anything, is how you do everything" Martha Beck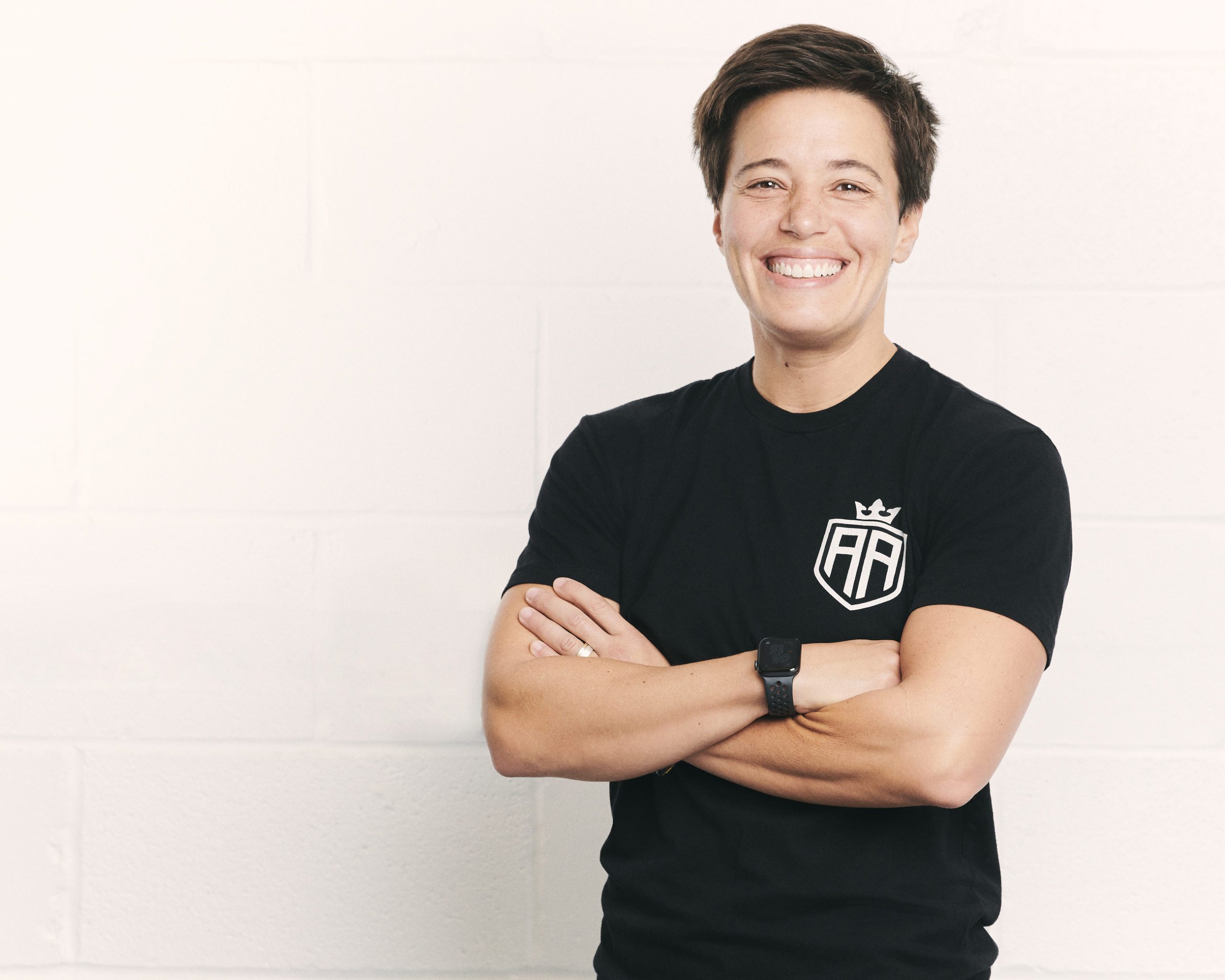 DJ Zambrano
CrossFit Level 1
CrossFit Football
CrossFit Scaling
CPR/AED

DJ began her CrossFit career in 2014 as a member of Alpha Athletics. A lifelong athlete and elite level soccer player DJ took to CrossFit almost immediately. She was a staple at evening WODs, gym events and became a gym favorite with her infectious smile and good humor. "I joined Alpha to try something new and fell in love with the community and message". When the opportunity to begin coaching at Alpha presented itself DJ took it and ran. Her passion lies in empowering the members at Alpha, "I try to create a positive environment for members of all levels to feel challenged but successful at the end of class". DJ is still a staple at the gym spending almost as much time there as Tony and is often referred to as his long lost twin. Her warm personality, caring nature and expanding knowledge base make DJ the type of coach anybody would love to have.

"The heat is in the meat" - DJ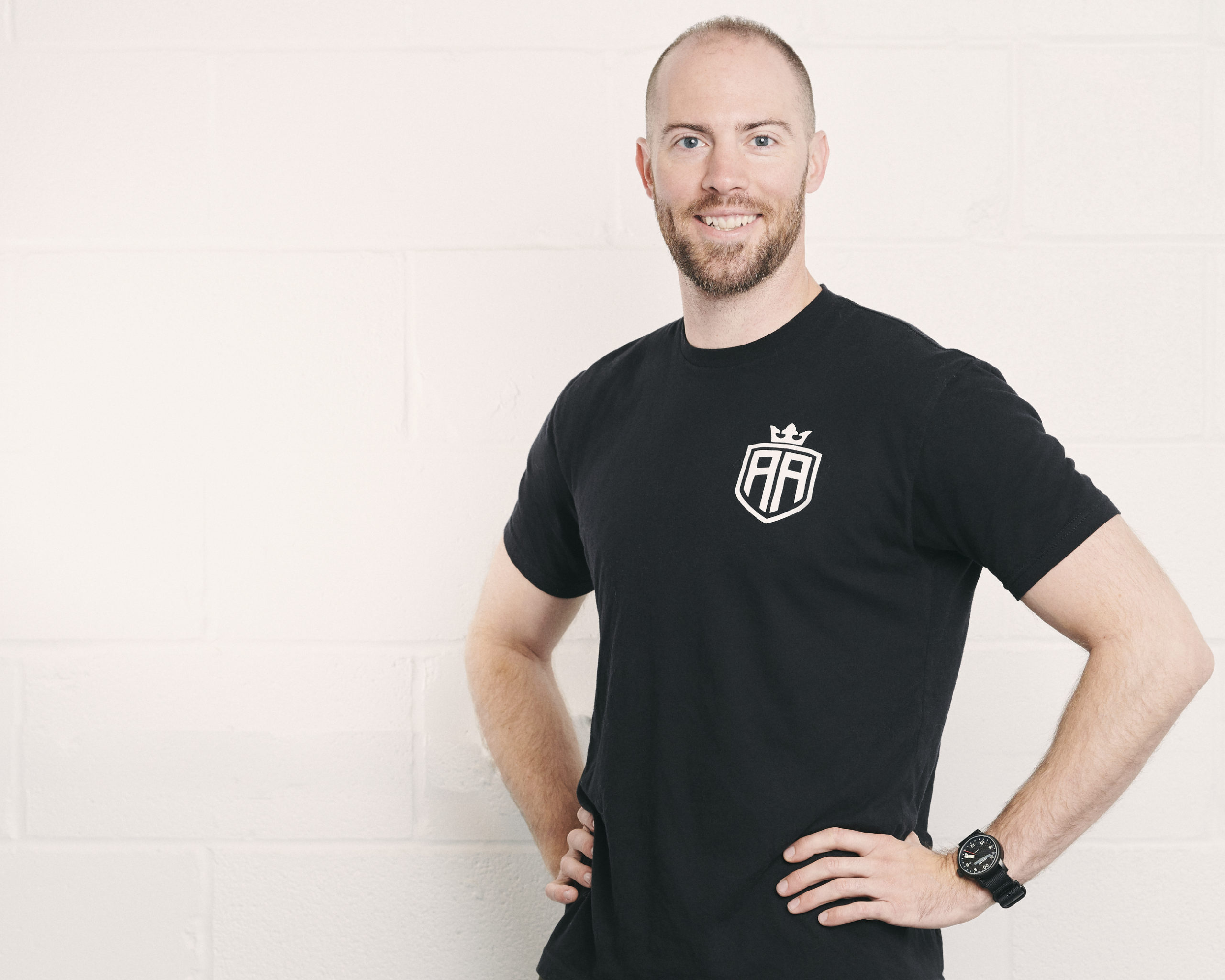 JC Sabol
CrossFit Level 1
CrossFit Football
CPR/AED

JC is passionate about sharing knowledge with others. He loves watching the members progress and gain CONFIDENCE in themselves! He has always been eager to coach and has found a welcoming opportunity to apply it here at Alpha. He is an avid outdoorsman and has a variety of sports background with Track and Field, Skiing, and Cross Country.

"Never trouble another for what you can do yourself" - Thomas Jefferson
Amy Zimmerman
Mad Dogg Athletics


Prior to becoming a spin instructor Amy was an avid runner. After completing the Pittsburgh Marathon in 2017 (4:57:09) .. (without walking.. yes she's proud of that). After her marathon training, she found a passion for Spin. She's always been involved in fitness, starting with field hockey in high school and it took off from there. Always looking for the next challenge to see what her body can accomplish. Amy believes that fitness is just as physical as it is mental. For her, working out has always given the extra push she needed to get through what ever she has going on in life. Amy likes her classes to be full of energy, fast pace with some great heavy climbs. If you take her class you will find that she has a love for all types of rap, especially old school, Although she will play all types of music to get you motivated.
Jen Evashavik
Mad Dogg Athletics
Group Fitness
Kick Boxing

Jen teaches a high energy, upbeat class set to music that appeals to riders of all ages. She loves making playlists, mixing things up in classes pulling music from all decades and genres so there is something for everyone every time. It makes her day when a sweaty rider says "great playlist" after class! Fitness should never be intimidating. Jen wants the riders in her classes to leave feeling inspired and empowered and wanting to come back because they had FUN!

"I believe that exercise not only changes your body, but also your mind, your attitude and your mood. It is important to take some time for yourself every day."
Tabitha Brown Psy.D
Yoga for Trauma
Open Up Pittsburgh RYT 200 hours
Cardio Yoga
AFAA Group Fitness
AFAA Cycle Instructor

Tabitha truly enjoys all types of music, so what she listens to usually fits her mood. You might hear classic rock, pop, grunge, electronic dance, rap and even a little bit of country in her class! She also takes requests because she is always open to hearing new music and bringing it to a class. Tabitha makes cycling classes fun, like you are dancing on a bike that goes nowhere! While each song is designed to build strength, endurance or increase efficiency, you will move to the beat so you won't think twice about how hard you are working. Whether you're a beginner or veteran cyclist, she feels it's her job to make everyone feel comfortable and have a safe, fun experience!
Kara Steiner
Mad Dogg Athletics