At Alpha Athletics we strive to maximize the member experience. We want to challenge what you think is possible and understand how fun and liberating fitness can be, to be proud of what you accomplish and proud to be doing it with us. We want you to know we have your best interest at heart but that it comes with expectations – the first being hard work. By providing an atmosphere that gives each member these qualities, we can do nothing but succeed.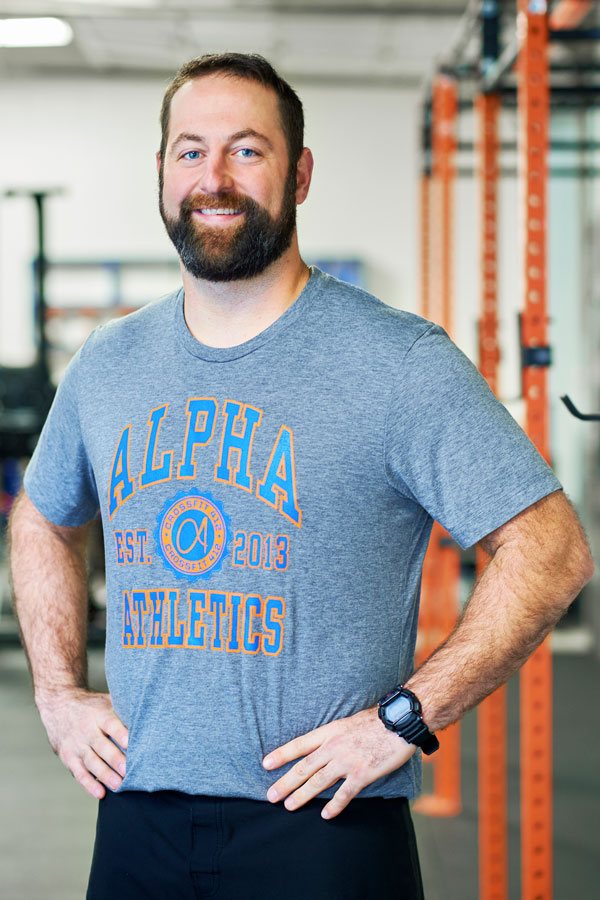 Tony Fusaro
CrossFit Level 1
CrossFit Level 2
CrossFit Football (2)
CrossFit Mobility
CrossFit Kettlebell
CrossFit Strongman
CPR/AED

Tony is the Owner, Head Coach, and captain of the Alpha Athletics ship. He's considered old in CrossFit years as his journey began in 2009 and has shaped the trajectory of his life since. He partnered in his first gym in January of 2012 before breaking out on his own to open Alpha in September of 2013. "My life changed the day I walked into my first CrossFit gym. This change was not simply physical but mental and emotional and has driven the decisions in my life ever since. Tony takes his role as Head Coach seriously in regards to the influence he has on his members but not at the expense of having fun. "There is work to be done, goals to hit but it let's not take ourselves to seriously." His dedication to coaching shines through his interaction with his members and his thirst for knowledge. He continues to challenge his beliefs in an effort to provide the best coaching possible for his members. He's cultivated an atmosphere at Alpha that is inclusive, supportive, challenging and fun. "At the end of day it's about respect: respect yourself, respect your fellow members, respect Alpha and respect the journey."
Favorite Quote: "Decision is the ultimate power" – Tony Robbins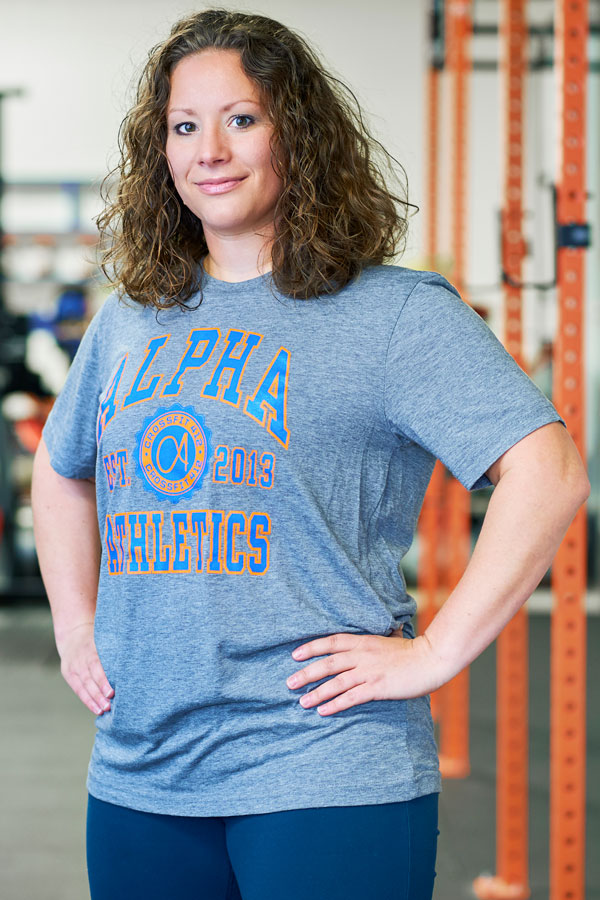 April Fusaro
CrossFit Level 1
CrossFit Kids
CrossFit Kettlebell
Precision Nutrition L1
CPR/AED

You can say CrossFit truly brought April and Tony together as she was a member at his original CrossFit gym. When not at home raising their two young boys April's current role is behind the scenes as technical and programming support. Even with this hectic schedule she is currently studying for her Precision Nutrition Level One Certification. "Struggling with weight and body image issues has been a part of me ever since I can remember. I continue to improve myself to work with members to help them reach their goals". She's a firm believer in healthy habits being necessary for health and is passionate about bringing this awareness to the Alpha members. April is also in charge of fun at the gym and enjoys that role, "being involved in a community and helping to make a fitness environment comfortable and fun is a great feeling".
Favorite Quote: "Habits accomplish goals"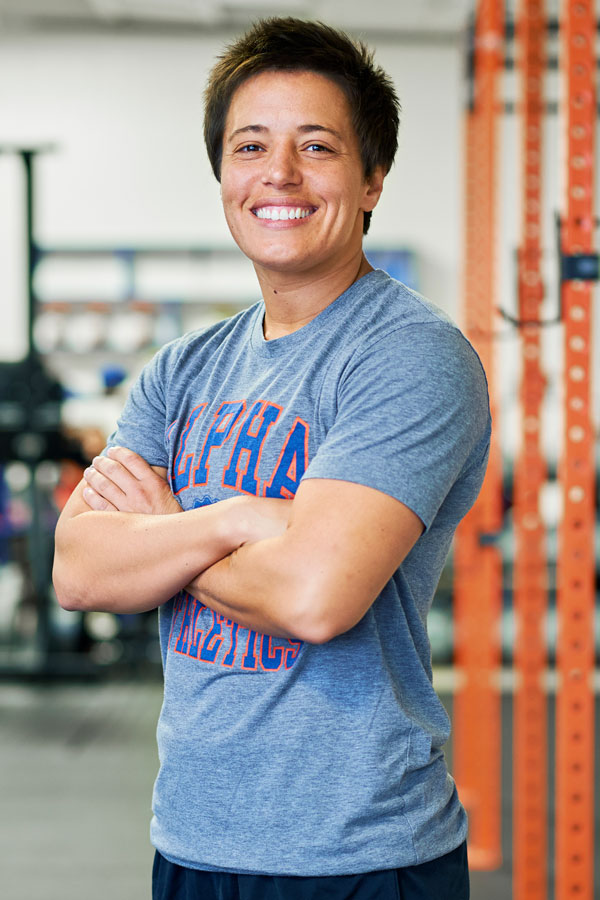 DJ Zambrano
CrossFit Level 1
CrossFit Football
CrossFit Scaling
CPR/AED

DJ began her CrossFit career in 2014 as a member of Alpha Athletics. A lifelong athlete and elite level soccer player DJ took to CrossFit almost immediately. She was a staple at evening WODs, gym events and became a gym favorite with her infectious smile and good humor. "I joined Alpha to try something new and fell in love with the community and message". When the opportunity to begin coaching at Alpha presented itself DJ took it and ran. Her passion lies in empowering the members at Alpha, "I try to create a positive environment for members of all levels to feel challenged but successful at the end of class". DJ is still a staple at the gym spending almost as much time there as Tony and is often referred to as his long lost twin. Her warm personality, caring nature and expanding knowledge base make DJ the type of coach anybody would love to have.
Favorite Quote: "The heat is in the meat"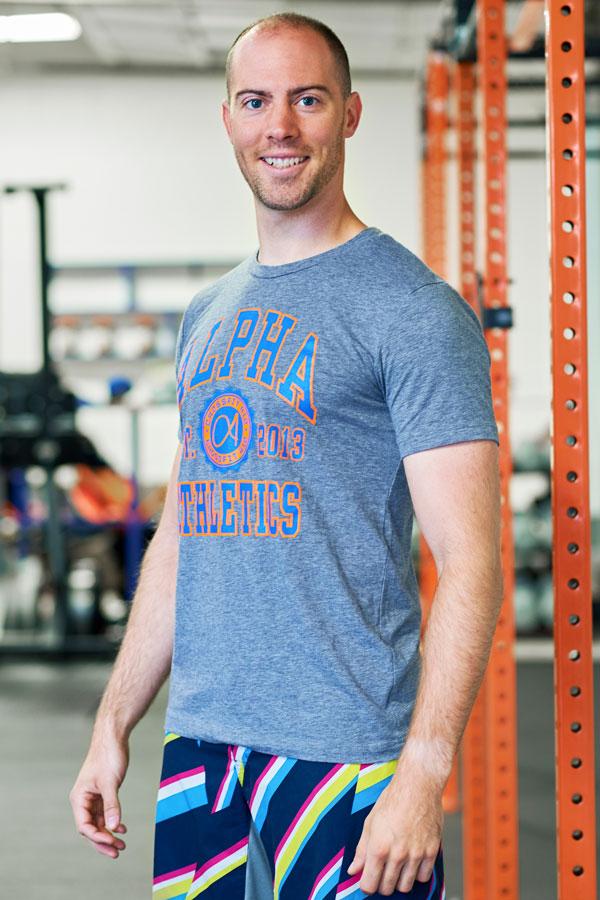 JC Sabol
CrossFit Level 1
CrossFit Sport Specific Application

JC came to Alpha in the summer of 2014 after relocating back to Pittsburgh from Atlanta. Already a veteran CrossFitter JC seamlessly moved into the role of a great member; consistent attendance, great technique, welcoming personality and desire to help his fellow Alpha member. This willingness to help others is what drove Tony to propose coaching and JC jumped at it. As JC says he's passionate about transferring knowledge to others and this passion translates into what he loves most about coaching, "watching members progress and gain confidence in themselves". His knowledge and attention to detail make him great for newer members as they learn the ropes. Couple that with patience and a helpful nature and you have the type of person who is willing and able to guide you on the next phase of your fitness journey.
Favorite Quote: "Never trouble another for what you can do yourself" - Thomas Jefferson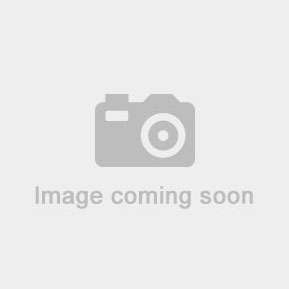 Matt Hooper
CrossFit Level 1
CrossFit Level 2
CrossFit Olympic Weightlifting
Performance Enhancement Specialist – NASM
Certified Personal Trainer – NASM
Certified Strength & Conditioning Specialist – NASM

Matt came to Alpha in the summer of 2017 after managing and owning other CrossFit gyms in Pittsburgh. His resume illustrates his vast knowledge and love of strength and conditioning which began with an internship at the Air Force Academy and his love affair with Olympic weightlifting. The inclusion of the Olympic lifts in CrossFit methodology is what initially drew Matt to CrossFit and his passion for coaching and helping others has kept him, "I love empowering people to decrease the number of things they don't think are possible". When Matt is not coaching the morning sessions here at Alpha he's on the move with any one of his 4 young daughters or amazing wife.
Favorite Quote: "Don't tell me what you can't do. Show me what you will do"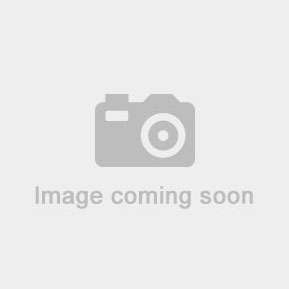 Brenda Ho
HIIT Trainer
ACE Certified Fitness Instructor
TRX 1 Suspension Training Certified
ACE Youth Fitness Specialty Certified
Registered Dietitian/Licensed Dietitian Nutritionist/Sports Nutritionist
CPR/AED
---
Brenda brings a different style of training to Alpha Athletics.  She has an extensive journey in the fitness and wellness world, from collegiate athlete to clinical dietitian to owning a small fitness studio. She is very passionate about what she does, which is evident in her coaching style. She is patient and encouraging when empowering others to try something new or dig a little deeper. "I spend allot of time getting to know my clients/members and I love to integrate a variety of training methods into my coaching to help them succeed in meeting their goals." She is happy to join the Alpha team and believes in the philosophy they strive to deliver.
 Favorite quote: "Show me a weakness and I see a journey to strength"